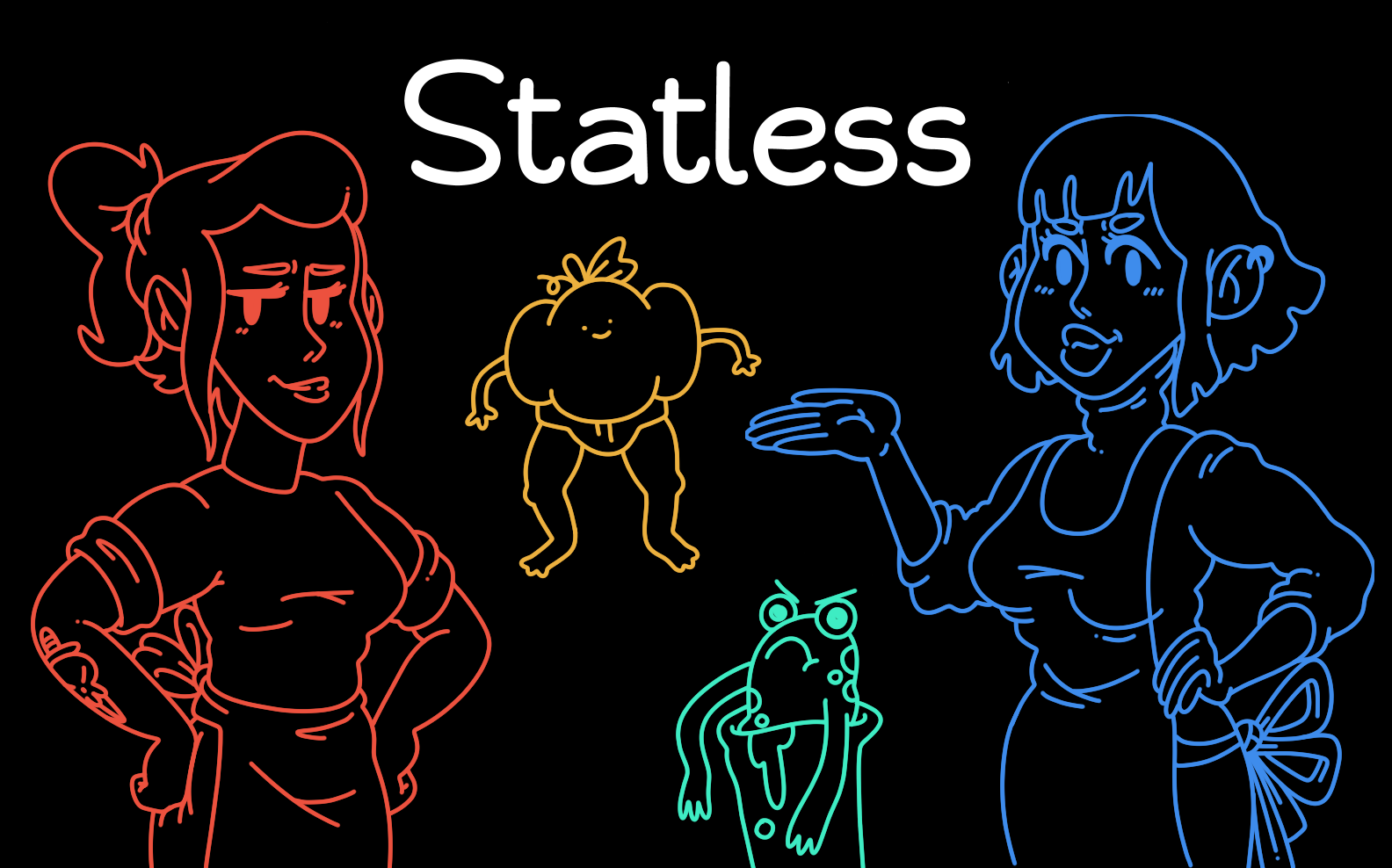 Statless
Short and sweet RPG game with only one stat to manage. Crystals replace health, magic, money and other stats!
Manage your crystals while battling through waves of weird monsters in this turn-based RPG.

After each battle there's an opportunity to meet the inhabitants of a peaceful town and stock up on items and useful skills. But beware: everything has to be paid with crystals and if you run out, your life comes to an end. Will you be killed by a raging tomato head? Will you shop yourself to death? Or will you triumph over all the demonic forces that await you? Is there ONLY ONE strategy to win?
Made for GMTK Jam 2019 within 48 hours.
Controls:
Arrow keys: navigation

X: select/confirm
Desktop version only:

F: toggle fullscreen
ESC: quit game

Made by Tiny Face Games

Game Design | Programming: Michael "Leopold" Langer
https://www.instagram.com/pinselschubser/
Artwork | Music: Leon Müer

https://www.instagram.com/fancy_fritz/
Comments
Log in with itch.io to leave a comment.
Beautiful. Great choice of font and art direction. Love it!
Incredibly well thought out concept, well made, nice difficulty. Good luck winning!